Fitbase is an easy-to-use, online tool that provides your employees with coaching about different health topics.
Interactive content through texts, graphics, mp3 and video
Short interventions at the workplace (3-5 min.)
Flexible use online or mobile
Individually matching content through needs analysis
Gamification concept for employee motivation
Internal competitions as an option
Consistent use through reminder function
Sustainable, long-term and not a one-off action

With our back-health coaching, your employees learn with the aid of video-assisted training units and can, for example, help ease back tension. With the help of our reminder function, regular movement units can be easily integrated into everyday life. In this way, your employees are gradually building competencies in terms of back-health, and utilizing the video-assisted training units, for example, can help ease back tension.

In our stress management coaching, your employees learn that in today´s fast-paced life, we are not just victims of external circumstances. You will discover a wide range of coping strategies and learn about new possibilities for taking action. The stress management coaching guides your employees towards a life of balance and satisfaction in small, doable steps.

Food and nutrition are complex areas. In our nutrition coaching, your employees receive comprehensive information, practical tips and recipes regarding a balanced diet. Furthermore, the tool provides your employees with the function of a nutrition diary. The acquired knowledge from the diet coaching can be easily implemented on a daily basis. Only those who apply their nutrition knowledge are nutrition competent!

In our eye health coaching, your employees are provided with theoretical learning and practical training units to provide knowledge and application examples for everyday life in order to strengthen vision and the associated ability to concentrate. The basis of our eye coaching is a holistic training of vision, which involves the physical as well as the mental dimension, in order to prevent visual problems.

With our mindfulness coaching, your employees will learn a new stress management competency and increase their life satisfaction. Through practical exercises and information, they will learn how to escape behavioral patterns and to act more autonomously. With this new competence, your employees develop their personality, which is reflected among other things, in a higher performance of concentration capacity and an increased degree of happiness.

In our resiliency coaching, your employees learn how to strengthen their psychological resistance. Resilience can be thought of as how you react, respond, and recover from what happens to you. Your employees will learn about how to return to a state of well-being through information, practical tips and exercises.

In our RSI (repetitive strain injury) prevention coaching, we would like to convey health competences to your employees and show them how they can remain free of complaints at their workplaces, especially with regards to RSI. RSI syndrome is a collective concept for various complaints which are suspected of being triggered by long-term repetitions of the same movement and leading to chronic pain and complaints. This is often the case with intensive work with the keyboard and mouse.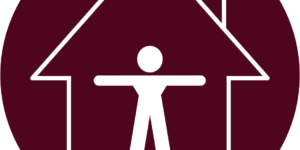 With the fitbase online training fit & active, you have the possibility to learn new exercise habits and apply them to your daily live.
Within this coaching we will present basic and useful tips regarding different kinds of training and its importance for your health.
Additionally, we will uncover various myths about fitness and sports and instead provide you with useful tips with regard to different kinds of training.
Holistic
Our coaching covers many health-related topics such as back health, stress management and nutrition.
Individuality
A needs analysis determines the appropriate content.
Employer Branding
The company affiliation is supported by modern workplace health promotion services.
Measurability
By analyzing the data, an optimization of the measures can take place.
Exercise diversity
Your staff can access more than 140 practical and motivating exercises to choose from.
All-around service
We have the right concept for your company!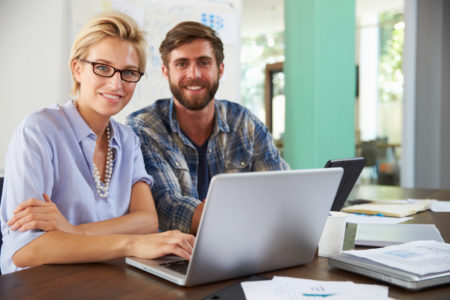 In addition to the competition feature in our online platform, we also offer an independent platform solution in form of a step challenge. Regardless of whether you are a competitive athlete or jog for fun – everyone can join.
Recording of steps (through wearables, apps or manual step counters)
Conversion of sports activities into steps
Statistics and corporate rankings
Option to include individual features on the platform
Display in your own corporate design
Through teambuilding and the pursuance of collective goals the cohesion and internal communication within a group or company can be strengthened.
The 3D posture analysis instrument, called ErgoScan, is the result of an extensive three years EU funded research project, which ended in 2017. The posture analysis instrument works as follows:
Plug & Play – a 3D sensor is attached to a screen at the workplace for 5 days;
Analysis – during these 5 days, we record the posture data. After that, the results are graphically represented in an individualized report;
Online Training – following the posture analysis, an individualized training program starts which aims to promote a healthy working posture.
The ErgoScan is available from January 2018. Please contact us for more information.
INTERNAL CORPORATE HEALTH MANAGEMENT
You are already implementing measures in occupational health promotion and would like to map them on a single platform? As a service provider, fitbase offers you the creation of your individual communication platform.
Integration of existing offers
Integration of contact information
Setting up courses, information, news, blog, and many more
Administration of registrations for educational days
Appearance in your corporate design
Tailored to your needs
Within the framework of educational days, screenings are an excellent way to show your employees the status quo with regards to mobility, back health or stress level.
Germany-wide network partners
Screenings are based on your chosen topic
Personal advice included
15 minutes per person
Access afterwards to adequate online coaching
Individual customization to workforce